Once again, Suempol supports KBF!
3 March 2022
We are very pleased to announce that in 2022 we will be cooperating once more with KBF, which has been promoting all activities in the field of culture, business and cultural tourism. By being a Patron of this institution, we have the opportunity to support and participate in extraordinary artistic events.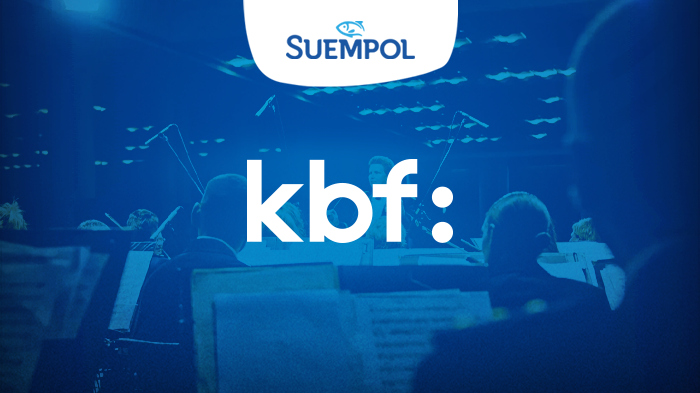 Most importantly, we will be supporting one of the most significant music festivals in Europe – Misteria Paschalia. This event is a unique opportunity to listen to exquisite masterpieces performed by world-renowned artists. This year's edition will take place during the Holy Week and its programme contains references to European Christianity. Our cooperation with KBF will also be found during The Kraków Film Music Festival which is an exceptional cycle of events. It focuses on promoting chosen film music. During the cycle, the guests have a chance to see a unique interpretation of music pieces with innovative film images. At the time of Christmas, together with KBF, we will appear on the streets of Kraków as part of the event called Wokół Szkopki. You will be able to marvel at nativity scenes created by artists from Kraków, which will be presented at parks, bookshops, cafes and other places. It is an amazing event as the Kraków's nativity scene-making tradition has been added to UNESCO's Non-Material Heritage List.
It is our great pleasure to be a part of KBF activities and, as a result, extraordinary artistic events. We are thereby glad to support Kraków's culture which has always been bustling. Undoubtedly, the year 2022 will abound in a number of unique events therefore we encourage you to take part in an event of your choice!