The company's history
1970
Everything started in... a small garage with a mechanical plant! The owners have converted it into their first production hall for the processing and export of shrimp. The first key clients to whom a newly founded company delivered its products were from the Netherlands and Belgium, and the first connoisseurs of its unique taste came from the Belgian Royal Family.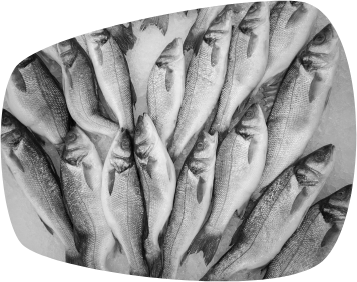 1989

Suempol is being formed, the oldest smoked salmon processor in Poland and one of the largest salmon processors in the modern world.
2002
In Germany,in Wismar Suempol Deutschland GmbH- a new logistics center is being set up and offers us prospects of exporting our products to Western Europe.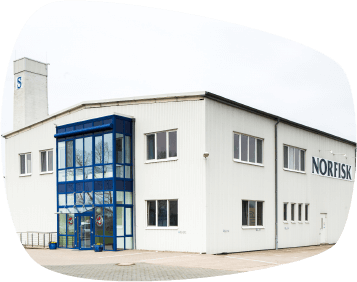 2006
In Norway, in Trondheim Suempol Norge is being established. It monitors the raw material we acquire and thus we have full control over entire production process from a raw material to a finished product.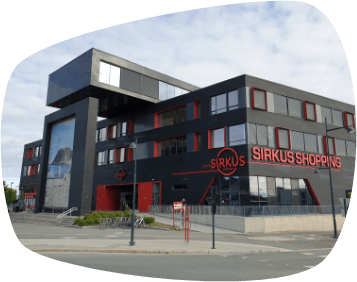 2010
We acquire 100% of the shares of Norfisk Delicatessen, a production plant in Berlin, which operates in the smoked salmon processing industry. Thanks to factories in Germany, from now on we can deliver salmon to Western Europe within 48h.
See page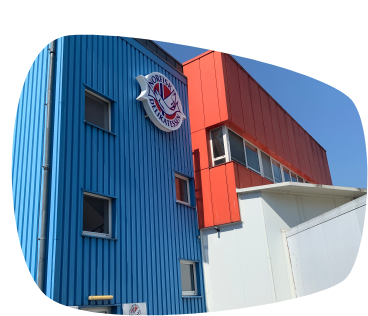 2013
We acquire 100% of the Marcel-Baey manufacturing company in Bologna Sur Mer, which strengthens our position on both the French and British markets. The primary goal of this acquisition is to strengthen our position in the premium segment and to introduce our traditional technology of production to other European markets.
See page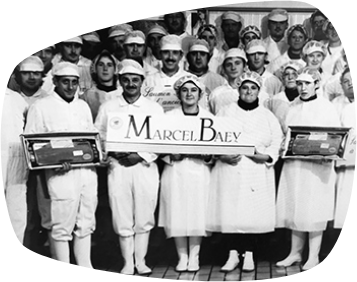 2018
We have expanded our factory by adding more production lines and as a result we have doubled our salmon processing capacity. Thanks to this, Suempol's products can now reach consumers all over the world. Moreover, in this year our modern microbiological laboratory began to operate.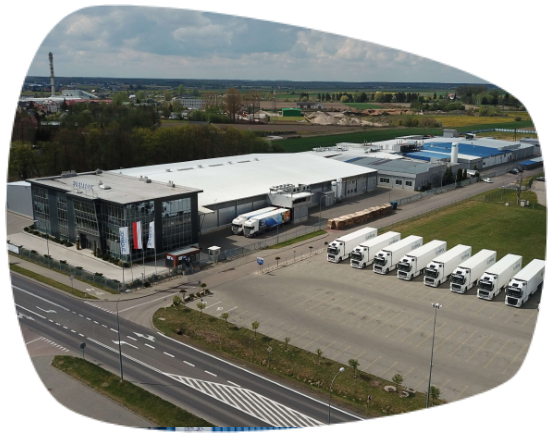 2019
Updating the transport shipping allows us to control the products better during the transit through, among others, constant supervision of the temperatures inside the vehicles. New lorries are also more eco-friendly.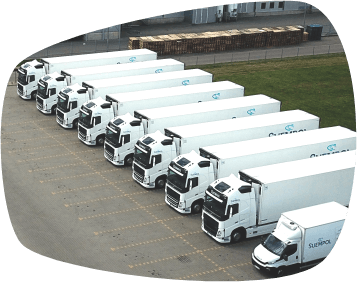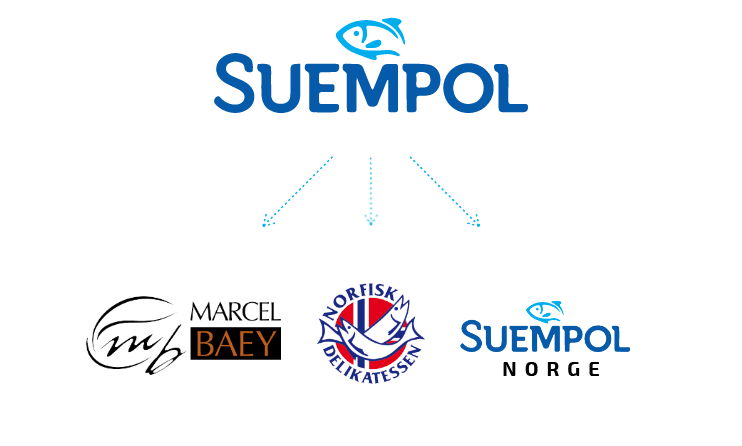 COMPANY PILLARS

Premium quality of products
Production at our food processing plant is continuously controlled in accordance with the requirements of food safety management system HACCP of hazard analysis and critical control point quality checking. This guarantees that our products are always fresh and safe for your health. We also hold IFS ( International Food Standard ), BIO and MSC certificates which attest to a premium quality of our products . Our own office in Norway allows us to select the highest quality raw product at earliest stages of the process of its extraction and a dedicated IT system allows us to monitor the entire production process and this is why we can be sure that the product which arrives at your table is always of the highest quality.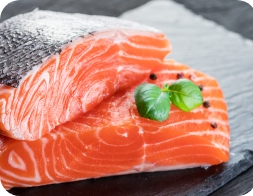 Always fresh and tasty product
We use modern technologies to make sure that our fish always remains as fresh as it was on the day of fishing. We carefully control the quality of our fish at every stage of production. Aging fish meat for many hours, drying and smoking it in a beech wood smoke guarantees that the fish retains its aroma and taste and that its meat is particularly tender.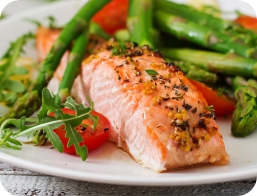 An exquisite taste
Due to a technological process used by Suempol our products are characterized by a unique taste. Natural additives enable us to offer a wide range of products. This makes it possible for us to bring up the best qualities out of the salmon- its exquisite taste, aroma and amazing, appealing look.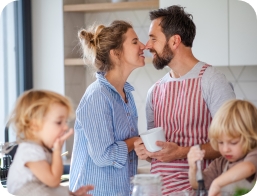 Only healthy ingredients
We use only natural and fresh ingredients without the addition of any artificial preservatives and food colorants, and this is why not only are our products tasty but also healthy. Salt is the only preservative used in our products. Our products have been recognized as healthy and worth recommending in a healthy diet by Professor Zbigniew Religa Foundation of Cardiac Surgery Development, Fundacja Teraz Polska [Now Poland Foundation] and have been awarded various highest quality certificates in a great number of different countries.
OUR CERTIFICATES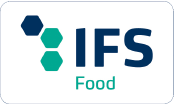 RESPONSIBLE BUSINESS
A good company
is a good relationship
From the very first day of the family business Suempol, good relations have been the foundation of its management.
Find out more