Salmon plait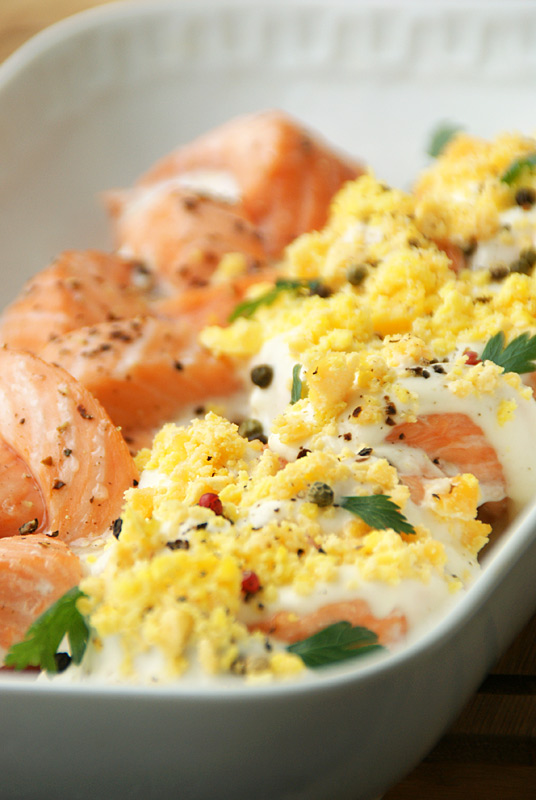 Ingredients:
6 raw long salmon fillets
½ glass white wine
salt
pepper
1 teaspoon basil
¾ glass sour cream
2 tablespoons butter
4 hard-boiled egg yolks
parsley for garnish
METHOD
Cut the fillets into long stripes. Weave the fish into plaits and put it in a buttered heatproof pan. Pour the wine over the fish, sprinkle with salt and pepper. Bake under cover for 15-20 minutes. Put the baked plaits on a plate. Pour the remaining sauce onto a frying pan, put in the basil and wait until half of it evaporates. Then add the cream and heat until it thickens. Take off the heat, add in the butter and beat. Pour the ready sauce over the plaits and sprinkle with grated egg yolks. Garnish with parsley.
Enjoy!