Salmon with orange and hazelnuts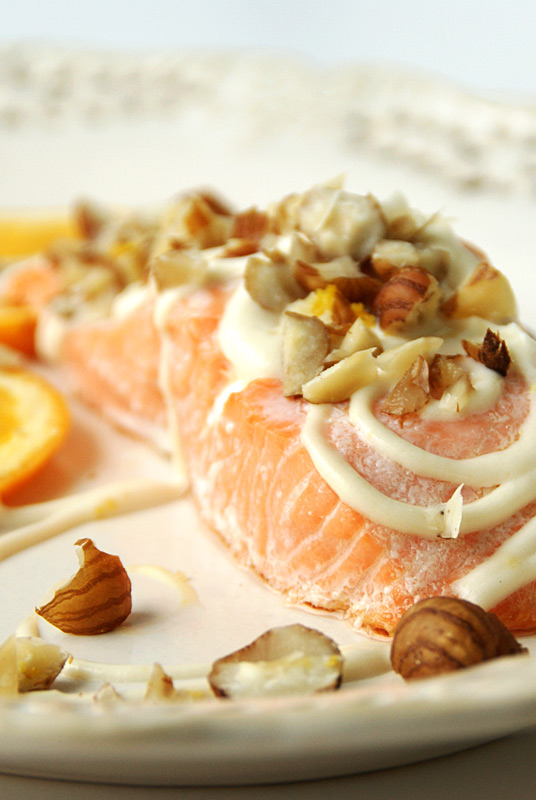 Ingredients:
6 raw salmon fillets
3 tablespoons butter
2 tablespoons flour
1 glass thick cream
¼ glass sherry
1 orange
½ glass chopped hazelnuts
METHOD
Melt the butter in a saucepan and spread it over the fillets. Then bake it in the oven for 12-15 minutes. Add the flour to the remaining butter, mix and fry for about 2 minutes. Pour in the cream and sherry and put over the heat until the sauce thickens. Zest the orange into the sauce and add the hazelnuts, mix. Take out the fish from the oven, put on a dish and pour the sauce over it. Garnish with sliced orange.
Enjoy!