Suempol welcomes Kraków!
31 March 2022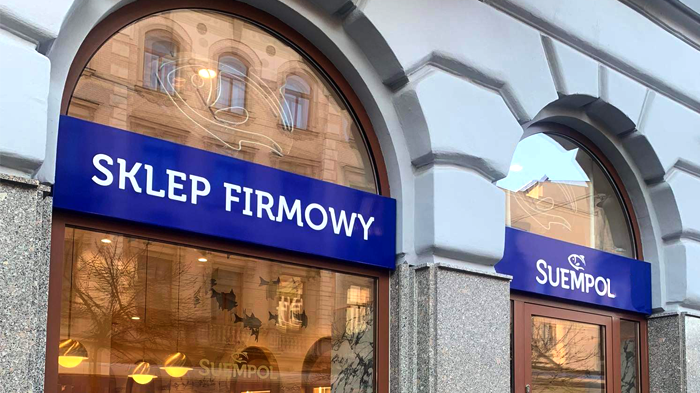 We can proudly present our new shop which is located in the heart of Kraków at 7 Karmelicka Street! You can find a whole range of our special products in our company-owned store, from the classic smoked and sliced salmon to fresh salmon and salmon smoked in cream, as well as salmon carpaccio. The products of our foreign brands, Norfisk and Marcel Baey, are also available. They also offer other fish such as trout, mackerel or sprat. What is more, you will also have an opportunity to order personalised gift baskets and plates for special occasions. They will be perfect for all kinds of events, both business and private, such as a christening, wedding reception and birthday! For those who run their own restaurants or shops it is a great chance to establish cooperation considering regular deliveries of best quality raw materials and in the complete offer.
It is worth mentioning that the launched venue is not the first place of this type. We have already opened our first company-owned shop which is in Bielsk Podlaski and another one in Białystok. Additionally, the latter has a special catering section for our clients and it is called Bistro Pan Łosoś. You can find more information about our shops in the tab "company-owned shops". The highest quality products and many years of experience contribute to the taste of our products and the consumers' satisfaction!
We cordially invite all lovers of Suempol products and people who want to try them. See you at Karmelicka 7 in Krakow!